Finding a new dentist in Liverpool requires some thought. Are the dentists qualified? Do the dentists have experience? Will they judge me for not visiting the dentist for several years? Will they make me feel nervous? These questions and more may be running through your head. Here at Liverpool Smile Studio, your dentist in Liverpool, we hope to make that choice a little easier for you.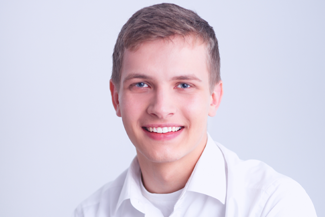 Why you should visit Liverpool Smile Studio?
We provide new patients with a warm welcome and are always happy to welcome someone new into our dental family.
We provide preventive, general and cosmetic dentistry but also have emergency dental appointments for when accidents happen.
We offer payment assistance by spreading your treatment cost out into affordable payments with 0% interest. We believe money should not get in the way of healthy teeth.
We have a wealth of experience helping nervous dental patients. Our team is highly trained and are here to help you overcome any dental fear or anxiety you may have.
We stay up to date on the latest technological, cosmetic, and dental advances so you will always get modern treatment.
Welcome to Liverpool
Our friendly staff is ready to welcome you to our Liverpool dental family. If you are new to Liverpool, we will provide you with a sense of community. If you have been in Liverpool your whole life and are just looking for a new dentist, we will be happy to make you feel right at home at our dental practice.
Make a visit to the dentist a regular occurence
Regularly visiting the dentist in Liverpool is important for both your oral and overall health. It is important to visit the dentist even if you maintain healthy dental habits at home as the early signs of dental disease can only be picked up by a trained dental professional and your teeth will still need a good clean by the hygienist to get at plaque that your toothbrush can't handle.
Once you have visited us as a new patient, we can set you up with reminders every 6 months to make regular appointments at the dentist in Liverpool so you can stay on top of your oral health.