Why choose Liverpool Smile Studio as your dentist in Liverpool? There's no shortage of dental surgeries in the city, so why pick us for your dental care? Here's some of the reasons why: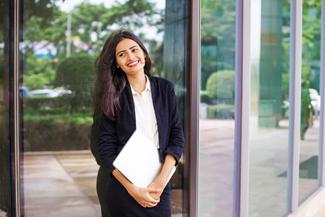 Location, location, location
Visiting the dentist in Liverpool is no one's favourite task. That's why it needs to be as easy as possible. Our centrally-located clinic on Rodney Street is easily accessible and great if you work in the city. That way you can pop out for a check-up in your lunch hour. Or, if you live to the east of the centre, you can visit our West Derby practice on your way home from work.
Help for nervous patients at the dentist in Liverpool
One of our practice principals, Dr Jeanine McGinty, is a dental phobia certified dentist. That means she has trained to work with nervous patients and has many techniques for helping to put you at ease in the dentist's chair. You may want to opt for conscious sedation to soothe your nerves during procedures. This is a medication that calms the nervous system, so you are awake but relaxed during your treatment.
Appointments on offer at the dentist in Liverpool
We welcome new patients to our list, and we can also see emergency appointments as and when necessary. Our West Derby clinic opens at 8am, so you can fit a visit in before work, and our city centre practice stays open until 6pm for the after-work crowd.
Helping you spread the cost of seeing the dentist in Liverpool
We recognise that the cost of dental treatment can be steep sometimes. We want to help you get the treatment you need by making it as easy as we can for you to pay for it. This includes making monthly payments with 0% finance. Talk to our dedicated treatment co-ordinator to see if this option is possible for you.
Call in today
Drop into the surgery and see for yourself what we have to offer. Our warm and friendly reception staff are waiting to welcome you into our modern and comfortable waiting area. From hygiene appointments to root canals, from dentures to veneers, we have something for everyone.