If you are an individual who is suffering from crooked, front protruding teeth (frequently referred to as an 'overbite), or teeth that are generally misaligned, then braces in Liverpool could be the perfect treatment option for your smile! Braces in Liverpool (also commonly referred to as 'orthodontics' within the field of dentistry) originally consisted of a combination of metal brackets and wires which worked to apply pressure on the surface of the teeth. In the modern field of dentistry however there are now a wide variety of more discreet dental alternatives.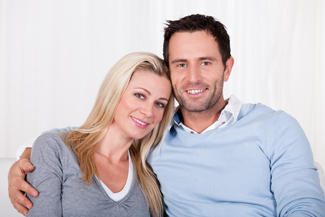 The orthodontic braces on offer at our clinic in Liverpool
At our practice in Liverpool our committed team of friendly dental experts embrace a high standard of dentistry, in addition to providing our patients with a wide variety of procedures. Traditional metal braces have been proven as effective in resolving the most severe dental misalignments, despite this however our clinic chooses to also implement the latest advancements within dental technology.
What are orthodontics?
Many patients may be familiar with the terms 'orthodontics' or 'braces' however they may be unsure of their function when it comes to improving the appearance of their smile. Orthodontics are used to alter the appearance, function, and positioning of crooked teeth within the mouth, and our clinic chooses to offer our patients a multitude of orthodontic options to suit their unique lifestyles.
Which orthodontic brace is right for you?
Choosing the right appliance for your individual dental needs can be difficult, which is where our specialist dental team of healthcare professionals are here to help you! Fixed braces could be argued as more 'traditional' within the world of orthodontics, applying pressure on the surface of the teeth using brackets and wires in order to produce very efficient dental results.
Looking for a more discreet orthodontic alternative?
Despite traditional fixed braces (also commonly referred to as conventional braces) proven to produce effective dental results, many of our patients may be searching for something slightly more subtle! If fixed braces look like they could work for you then our dental team also offers tooth coloured brackets which are an extremely popular option for many of our patients.
What are clear aligners?
Clear aligner trays, the popular brand provider our dentists choose to use being Invisalign, are transparent trays which are custom made out of plastic to fit our patients' mouths to gradually shift the teeth and move them into their desired position. Invisalign are replaced every few weeks, this ensures results are not only achieved with the best possible accuracy, but they are also rapid, in addition to being long lasting!
How to get in touch with our dental team
If our dental clinic looks like the right surgery choice for your dental care then you may be curious as to how to get in touch with a member of our dental team. Located on our modern and easily accessible dental website we provide our potential patients with several direct contact details, such as our telephone number, and our email address. If you are thinking about braces please contact us for a consultation at the Liverpool Smile Studio.