What are they?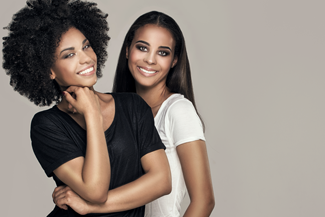 We provide this treatment to our patients who are looking to fill any gaps in their smile caused by missing teeth. We do so with the use of dental implants, which are usually made out of three main parts. The first is the implant screw, which is the part that we insert into your jawbone, then on top of this is the abutment, which connects the implant to your crown. The crown is a false tooth that is made out of porcelain. Your crown will be shaped and coloured to match your other teeth as closely as possible to maintain a natural look.
How the treatment works
If you decide you want to get dental implants with our dentist Liverpool, we will first invite you to our practice for an initial consultation appointment. This is an important step in the process, as it is the time when we determine whether you are eligible or not for the procedure. To be eligible for this treatment, you will need to have enough jawbone left in the area where the missing tooth used to be. We find this out by examining your mouth and taking scans such as X-rays to get a deeper view of your teeth and jawbone. If all goes well and you are eligible for the treatment, then we can move on to booking your main surgical appointment.
Once your custom dental implants have been created, it will be time for your first surgical appointment. This is when we insert the implant screw and attach the abutment. Most of the time, this area is then closed back up and left to heal for a few months. This is a crucial part of the process as it gives time for your bone to fuse with the implant, creating a strong foundation for your new tooth. Once the area has healed, you can come back for the final part of the treatment which is attaching the crown. We do this by reopening the area to expose the abutment to which the prosthetic is secured. When your crown is on, you will really see the transformation that your smile has gone through, and can love it once again.
Dental implants are a great way to replace any missing teeth you may have, and can really help to improve the look of your smile. Our dentist Liverpool will do everything they can to make sure you are as comfortable as possible during the procedure, as well as receiving results that you love.
The benefits
Dental implants can bring so many advantages afterwards, and that's why our dentist Liverpool enjoys providing them to our patients.
Natural appearance
We use porcelain for our dental implants, which unlike some other materials, can be shaped and coloured to look just like a natural tooth. This means you can replace your missing teeth without having to worry about them being distinguishable from your other teeth.
Permanent and sturdy
Another thing that makes this treatment so effective in replacing teeth is how strong they are, as well as how long they last. Due to the fusing period, your implant essentially becomes part of your jawbone and creates a very sturdy base. Thanks to this, along with good oral hygiene, your implants could last for 20 years or longer!