Getting back on track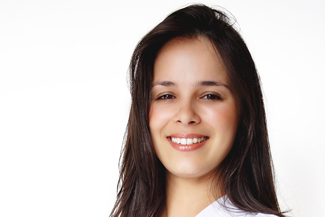 The past year has been a tough one for many of our patients here at Liverpool Smile Studio, as external factors beyond our control made getting help from our orthodontist Liverpool harder than ever.
Today we are proud to report to all our patients that our services have fully reopened and our practitioners are back to doing what they love – helping you smile with the carefree confidence that comes with having straight and healthy teeth.
Our orthodontists understand the strain that many have felt over the last year, as national lockdown and uncertainty pushed seeking our treatments like cosmetic braces or aligners to the backs of your mind.
We also recognise the toll which having visibly crooked and misshapen teeth can take on your social confidence and mental health – and want our patients to know that there is a far healthier approach than simply hiding your smile behind a facemask.
What can an orthodontist Liverpool do for me?
At Liverpool Smile Studio, we believe that having healthy teeth is key to a healthy, happy life.
We also recognise that just as no two teeth are ever identical, in order to get optimal results it is best to take a more patient-centred, bespoke approach.
This is why our orthodontist Liverpool always likes to start things off with a friendly consultation and preliminary examination – before settling on any one course of treatment.
Orthodontics is a far larger field of dental study than some people may think, and often patients are surprised when they learn that there are alternative routes to a straighter smile other than conventional, fixed braces.
This is why it's always a good idea to speak with one of our non-judgmental, friendly, and approachable orthodontic experts before diving straight ahead with any one treatment, as you may be surprised at the number of options you have.
What types of orthodontics do you offer?
Our orthodontist in Liverpool regularly provides patients with a broad range of treatments that cover traditional fixed braces, as well as more cosmetic treatments such as transparent aligners or clear braces.
These alternative orthodontic treatments that we offer – such as Six Month Smiles or Invisalign – have become massively popular over recent years, particularly within the demographics of young adults and teenagers – as they give them an opportunity to realign their smile (improving both their oral health and appearance) without impacting on how they look throughout the process.
What is Six Month Smiles?
As you can probably derive from the name, Six Month Smiles is an alternative orthodontic treatment method that aims to realign a patient's smile discreetly – in just six months or less.
This is achieved through the use of a transparent bracket system that uses tooth-coloured materials to blend in perfectly with your surrounding teeth and therefore leaves little to no impact on how you look.
Alongside being a faster and more discreet method of dental alignment, Six Month Smiles is also considered to be a less invasive and therefore more comfortable method of getting a straighter smile. If you'd like to find out whether a treatment such as Six Month Smiles could help get your oral health back on track, simply contact us here at Liverpool Smile Studio and arrange a consultation with one of our discreet orthodontic experts.