Here for you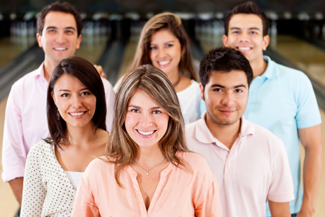 Here at Liverpool Smile Studio, we pride ourselves on putting the individual needs of our patients at the forefront of every service we provide. Whilst other dental practices may simply opt for the clinical, one-size-fits-all approach to dentistry, we offer a somewhat different approach, in that we tailor each of our services to fit the specific requirements presented by each individual case. By connecting with our patients on a personal level, we've found that a far more mutually beneficial and constructive dental relationship can blossom. Anyone who is seeking a reliable and reputable provider of braces in Liverpool, need look no further than our fully qualified, professional staff here at Liverpool Smile Studio to guide them on their dental journey and provide the support they need, every step of the way.
Getting things straight
At Liverpool Smile Studio, we understand that those who are seeking braces in Liverpool are often faced with very difficult and stressful decisions and a great deal of inherent pressure. As such, we do our utmost to ensure that all our patients are treated in a welcoming and relaxing environment in which they feel comfortable and at ease. Prior to undertaking any orthodontic treatment from us, patients will first have to go through a brief, but informal, no-obligation consultation. This is undertaken to establish a relationship which is built on trust, respect and understanding. This consultation is also necessary to inform patients of the various forms of orthodontics we offer, and to decide which may be best suited to their specific needs, expectations and requirements from their dental experience with us.
Pulling things together
Here at Liverpool Smile Studio, we offer a comprehensive range of braces in Liverpool, that both utilise conventional and discreet methodologies. Fixed braces, which are the most commonly recognised form of braces, consist of fused brackets which are attached to the front of a patient's teeth, and connected through an aluminium wire. These are an incredibly swift and efficient way of dealing with teeth which are misaligned, and are generally considered to be quite comfortable and effective. Additionally, our specialist orthodontist within Liverpool Smile Studio can provide patients with tooth-coloured ceramic brackets, which make the braces far less easy to detect – these are our most popular method of fused metal braces, due to their increased discretion. For patients who are seeking an even more discreet method of dental realignment, we also offer the installation of clear dental aligners. These are generally utilised in cases where marginally less severe dental alignment is required, and they act by replacing fused brackets with a removable, plastic retainer which is custom fitted to each patient's teeth, allowing it to fit so snugly over their teeth that it is practically invisible when worn.
In line with the times
At Liverpool Smile Studio, we combine our decades worth of first-hand dental experience with some of the most innovative, emerging dental techniques and methodologies available. Whichever orthodontic option our patients opt for, we guarantee we will do our utmost to give them the smile they deserve, and the confidence and self-esteem to tackle life head-on with a smile on their faces.