As an adult, you may feel that the time for braces in Liverpool has passed you by. Maybe you watched friends go through the process as a teenager, but your wonky teeth didn't qualify for treatment on the NHS. You may now have resigned yourself to a lifetime of crooked smiles, put off by the expensive and time-consuming treatment you think you have to go through to get your teeth fixed.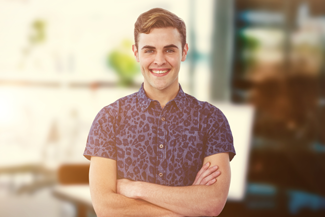 It doesn't have to be this way. At Liverpool Smile Studio, we have a range of adult braces in Liverpool on offer. Some are fast-acting, many are discreet and also fit neatly into your lifestyle. Whether you are looking for a long-term treatment or a quick fix for a special occasion, we have something for you. Here's an overview of the braces in Liverpool we provide.
Six Month Smiles braces in Liverpool
These fast-acting braces work on the front 6-8 teeth only. They are also discreet, using ceramic brackets and tooth-coloured wires, they blend into the teeth. Treatment completes in 4-9 months, or 6 on average.
Invisalign clear braces in Liverpool
Invisalign is a different kind of teeth straightening system. It uses clear aligners that resemble thin, plastic mouth guards. It uses specially-designed pressure points within the aligners to nudge the teeth into position over time. As the aligners are also removable, they are easy to clean and maintain. Treatment takes 12-18 months.
Fastbraces
As the name suggests, these braces also work quickly. Treatment can be completed in only 20 weeks and uses one tooth-coloured wire across the front of the teeth. Another discreet way to a straighter smile.
Inman Aligner
This clever system uses 2 aligner bows to both push and pull the teeth into alignment. It works fast and is effective in 6-18 weeks, working on the front teeth only. It is removable and only one thin wire is visible.
Find out more
Call into Liverpool Smile Studio today and talk to our teeth straightening dentist Dr Jeanine McGinty. She can talk you through your options for enhancing your smile with braces in Liverpool. You don't have to put up with twisted, crooked, or crowded teeth as an adult, you can get a straighter smile.