As an orthodontist Liverpool, we are a big part of the practise of dentistry. Misaligned teeth are very common and are far more than a matter of aesthetics. The problems of a poorly meshing bite include forcing patients to adopt an arduous method of eating, night time teeth grinding and migraines, while making general brushing and correct oral hygiene very complex if not impossible.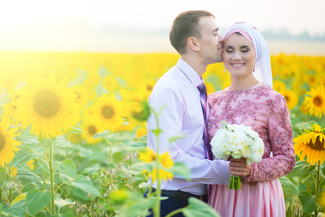 There is a false idea relating to every orthodontist Liverpool (and dentistry in general) that the only orthodontic patients we ever see are 13-19 year olds. Historically, when traditional braces were the only option, these adolescents fell into an interesting group of having all their adult teeth, but still qualifying for NHS dentistry as a child. Therefore, braces in secondary school were not uncommon. This is no longer the case with more orthodontic tools and treatment options than ever available in our clinic.
With the development of move convenience 'invisible' orthodontic treatments, we are seeing more and more working adults, some in corporate boardrooms, looking for a straighter smile without the brace.
Fixed braces solutions
Fixed braces have to be installed 'fitted' and removed in the clinic. This is both a blessing and a curse; eating in a brace even an 'invisible' one is awkward and requires a significant amount of time to clean and a fitted brace will typically require the additional help of a hygienist to keep your teeth clean.
The difference between the standard metal brace and clear or invisible braces is the material they're made from. Clear braces are fabricated using composite polymers and glass to produce a very durable, shatter-resistant, translucent brace.
Removable orthodontics
Removable orthodontic tools give the patient the option to remove and refit their device without reference to our orthodontist Liverpool all the time, effectively pausing the treatment when they wish to. This can be great if you have a big event like a wedding or public speaking, but it can become habitual and failing to constantly wear orthodontic devices results in longer treatment times and sometimes further complications.
Clear aligners are the most common removable tools; they are light, thin and almost invisible due to being translucent, but that doesn't mean they're any less effective for most cases. Six months is the average treatment length for clear aligners.
The functional appliance
The purpose of a functional appliance is to widen the palate. Consisting of a set of sliding blocks usually made from acrylic, they are fairly comfortable to wear but it is quite hard to talk in them!
After realignment
The role of an invisible retainer device can be dual; but here they are a post-orthodontic treatment and are meant to keep your teeth in their new positions, as opposed to the re-alignment which focused on keeping teeth moving.
Essix retainers
The Essix retainer is ubiquitous in dentistry and is usually the first treatment option used if retainers are deemed necessary. They are almost completely made from PVC and are practical as well as subtle.
Wire-bonded retainers
A wire-bonded retainer is similar to a brace and is used when there is a severe risk of regression where the teeth attempt to move back to their original positions.