Many people are afraid of visiting the dentist. In fact, dental anxiety prevents millions of people from visiting the dentist every year. When people fear the dentist they may not make an appointment when they have tooth damage or toothache, resulting in prolonged severe pain and gum infection, which can even lead to more serious medical issues, such as: diabetes, stroke and heart disease.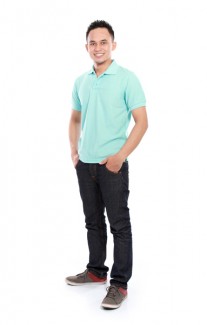 Thankfully, the majority of dentists are now highly experienced in dealing with people who are afraid of visiting the dentist. At Liverpool Smile Studio we know that many people suffer with dental phobia as they have had a bad experience when they were younger, or they have suffered pain in a previous appointment.
What you can do to relieve your fears
There are a few things that can be done to help reduce dental anxiety and give you some courage when you need to visit the dentist in Liverpool. It's a good idea to find a dentist that you can trust and that will understand your concerns. A good way to go about finding a suitable dentist is by looking for dentists that say they are experienced at dealing with anxious patients, or perhaps you can receive a recommendation from a friend or family member. Make a morning appointment so your anxiety isn't building throughout the day, you may even want to take someone along with you to your appointment, or listen to music during treatments.
How your dentist can help with your fears
A good dentist will help you to feel more relaxed about any treatment you may need to receive by fully explaining the procedure. This means you will know what to expect so there shouldn't be any surprises or shocks. You can arrange a signal with the dentist and using this will alert them during treatment if you experience any discomfort, or if you need to take a break.
Sedation during dental treatments is another option that many dental clinics can offer anxious patients. To find out if your clinic offers sedation, speak to your dentist. Liverpool Smile Studio offers sedation to those who are afraid of receiving dental treatments. If you are someone that thinks they would benefit from dental sedation, please contact us for an experienced, understanding dentist in Liverpool.