Awakening your smile's potential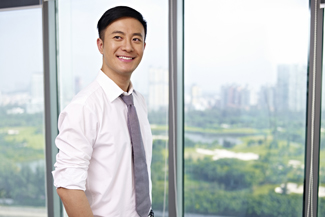 At Liverpool Smile Studio we empathise with our numerous patients out there who have struggled over the past year to get the cosmetic care they would have liked to, such as veneers Liverpool, due to forces beyond anyone's control.
We know that the national lockdown has been tough on everyone and that a lot of people's oral health has suffered as a result. Throughout our many years of service, our highly trained and efficient practitioners have seen teeth in every conceivable condition – so nothing surprised them and we never pass judgment over anybody based on their oral health.
As normality slowly re-emerges here in the UK, we are urging all those who are unhappy with how their teeth look to visit our practice and speak with one of our expert cosmetic dental practitioners about your options.
What are veneers Liverpool?
Before the pandemic hit, veneers Liverpool were one of our most widely sought-after treatments and now that things are easing it is no surprise that interest and engagement around veneers are increasing once more.
Many people will probably recognise veneer treatment from the 'perfect' smiles of celebrities and movie stars – thanks to the treatment's proven ability to effectively create an entirely new smile and address several cosmetic problems all at once.
Effectively, veneers are wafer-thin, porcelain shells that are bonded over the patient's tooth to give it a new front. You can either get a single veneer for a chipped, stained, or broken tooth, or a full set of veneers to get a whole new, cohesive and whiter-looking smile.
Despite their popularity amongst the Hollywood-elite, veneers are not as expensive as you may think and here at Liverpool Smile Studio, we have treatment plans to suit every budget.
What does veneer treatment involve?
As with every treatment we provide at Liverpool Smile Studio, the installation of veneers is always a unique and tailored undertaking, as the veneer shells are made individually for each patient.
This is why the first stage in getting veneers always starts with a friendly, informal, and informative consultation and dental examination. As we'll need to construct shells that fit perfectly over, and blend in with your surrounding teeth, we usually take extensive photographs and size measurements during this initial examination.
We can then send these sizes and photographs to our veneer technicians who will begin creating your unique veneer shells using porcelain or composite resin.
Before we can instal your veneers properly our cosmetic expert will need to remove a thin layer of enamel from the front of your teeth – to allow the veneer to bond permanently.
After a thin layer of enamel has been removed, we then etch your teeth slightly before applying a strong dental adhesive. Once the adhesive is applied we then attach the veneers over each tooth individually which effectively covers it and gives it a sturdy and clean aesthetic.
Veneers are one of the most effective ways to treat multiple cosmetic problems at once. Whether you have dental staining, chips, gaps, or anything in between, veneers can be a one-stop solution which – if properly maintained – can keep your smile looking bright and white for up to 10 years.