A dentist with a difference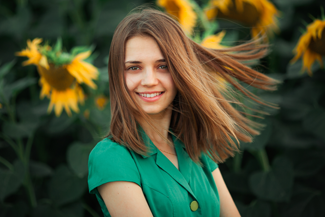 Here at Liverpool Smile Studio, we are not your archetypal dentistry practice. Whilst patients may be used to receiving the clinical, uniform approach to dentistry which is employed all too often in numerous practices up and down the country, at Liverpool Smile Studio, we pride ourselves on putting the individual needs and requirements of each of our patients at the forefront of each service we provide. Anyone who is seeking a reliable and approachable orthodontist in Liverpool need look no further than our expert, friendly and approachable practitioners here at Liverpool Smile Studio.
In line with the times
At Liverpool Smile Studio, we aim to constantly provide service to our patients through the most innovative and emergent dentistry solutions. We are an orthodontist in Liverpool who provide a full, comprehensive range of orthodontic options, which are tailored to fit the specific requirements presented by each individual patient. We offer both conventional and discreet methods of orthodontic treatment which both aim to address teeth which are misaligned or misshapen, but the severity of each case is taken into account when assessing the different methodologies of treatment required. Prior to beginning any treatment from our orthodontist in Liverpool, patients must first undergo a no-obligation, friendly, informal consultation. This is done to establish the degree of orthodontic work which is required, and which option is best suited to the needs of the individual.
Moving mountains
The most common method of orthodontic alignment is the use of traditional, fused metal braces. These consist of brackets which are attached to the front of a patient's teeth, which are connected through a metal wire. During the course of treatment, the patient's teeth are gradually pulled into their correct specifications through the tension on the wire. Braces of this description are one of the swiftest and most effective methods of realigning teeth, and are generally considered to be fairly comfortable. We also provide the option of making the brackets which are attached to the patient's teeth tooth-coloured, so that they become far less easy to detect.
For those who are seeking a more discreet form of orthodontic alignment, we also provide removable plastic retainers. These are a cosmetic alternative orthodontic treatment to typical braces and act by replacing the fused metal brackets and wires with a removable retainer. This retainer is custom made for each patient, so that it fits so snugly over their teeth that it becomes practically invisible when worn. Over the course of treatment, the retainer utilises specifically placed pressure points to gradually realign the patient's teeth. This method of orthodontics has grown in its popularity vastly over recent years, specifically within the demographic of teenagers and young adults. The primary reason for this is that, unlike typical braces, the retainer is removable, and as such affords patients the ability to undertake essential dental realignment, without attracting any unwanted attention from their peers or colleagues. Those who opt for orthodontic treatments of this nature can find their sense of self-esteem and confidence vastly boosted, as they can simultaneously undergo essential dental realignment, without it affecting their daily lives.