Despite good oral hygiene and orthodontic treatment at an early age, there are issues which may affect the look of your teeth and your smile from time to time. Due to the increase in demand, with the introduction of the internet and social media, cosmetic dentistry has advanced rapidly over the last few decades. Much research and design has been carried out and there are now many different options available to help improve the aesthetics of your smile.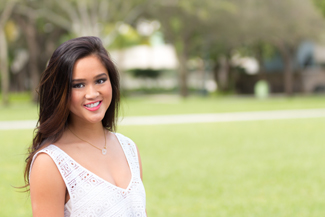 A good oral hygiene routine is essential in maintaining a beautiful smile, however, despite good brushing techniques, over the course of life your teeth may naturally become stained or yellow and this can affect your self-confidence and make you feel uncomfortable about your smile. There are some situations which are unavoidable, such as an accident or physical trauma to your mouth and unfortunately this may result in damage to the surface of your tooth. You may have a chipped tooth or teeth or you may even have a broken tooth that is affecting the way you feel about your smile. If you are experiencing any of these issues then speak to us at Liverpool Smile Studio today. We have many different treatment options available which can help deal with your dental needs and here at our practice, veneers have become a highly popular choice of treatment to resolve many aesthetic issues with the mouth and teeth. Other problems such as crookedness or gaps in the teeth which are not suitable for orthodontic treatment can also be treated using veneers Liverpool. Book a consultation with our dentist to find out more about how they may be the most suitable treatment option for you.
What are veneers?
Veneers Liverpool are thin porcelain shells that are attached to the surface of the tooth to mask any imperfections which may be present. They are designed according to your personal requirements and preferences. They can either be coloured to match your teeth to provide a natural look, or if you are looking into veneers to disguise the discolouration or yellowing of your teeth then you may like to consider whiter and brighter shades of veneers for a more attractive look. According to the dental situation you find yourself in you may choose to have a single veneer or if you are looking for a smile makeover, then you may choose to have a set of veneers covering the surface of multiple teeth, to give a more seamless finish and a more beautiful smile overall. Veneers are used in the treatment of gaps in the teeth and help provide a symmetry to the setting of your teeth. They are to be treated like your natural dentition and therefore require you to continue a good dental hygiene routine. An added advantage is that, unlike natural teeth which can stain due to smoking or certain foods and drinks, veneers Liverpool are stain resistant and therefore you are able to keep your smile looking beautiful without having to adjust your lifestyle choices. Speak to us at Liverpool Smile Studio and find out more today.