A cosmetic dentist can help you whatever your concerns about your smile. At Liverpool Smile Studio we have a highly skilled cosmetic dentistry team, who offer treatments both large and small, and will work closely with you to find the perfect solution to suit your needs.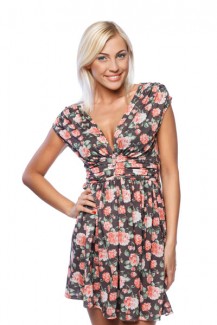 Here, we look at the top seven cosmetic dental concerns, and what your Liverpool cosmetic dentist can do to improve them:
1) Stained or discoloured teeth
Teeth become stained for a number of reasons, and the first thing your dentist will do is establish the nature of your staining. Our Liverpool clinic offers a range of tooth staining, including: teeth whitening, air polishing, and – in the case of permanent discolouration – porcelain veneers.
2) Crowded or crooked teeth
More adults are contacting Liverpool Smile Studio with a view to improving tooth alignment. We offer a number of discreet orthodontic solutions, whilst for milder cases your dentist may recommend porcelain veneers or composite bonding.
3) Gummy smile
When too much gum tissue is on show, this is known as a gummy smile. Patients also come into our Liverpool clinic distressed that their gum line is uneven. Depending on the severity of the situation and your preference for treatment, your dentist may use gum reshaping, veneers, or in some cases discreet orthodontics.
4) Missing teeth
Dental implants are often the best solution to missing teeth. Your dentist can combine them with either crowns, dentures, or bridges, to restore not just aesthetic beauty, but full functionality, too.
5) Broken teeth
Your Liverpool cosmetic dentist can restore broken teeth using composite bonding, can use veneers to mask small chips/cracks, or can use cosmetic crowns when additional reinforcement is required.
6) Poor proportion
Sometimes, our teeth look out of proportion – for example, a couple of teeth much bigger or smaller than the others. Composite bonding or porcelain veneers are two excellent options to make your teeth look better proportioned in just a few short appointments.
7) Old/worn restorations
Old crowns and metal fillings can look unsightly. Modern crowns and white fillings look entirely natural, blending into your mouth.