If you are seeking the advice of an orthodontist in Liverpool, then it is more than likely that you have misalignment of your jaw meaning that your bite is not in the correct position, or that you have crooked teeth, cramped teeth, gapped teeth or a combination of them.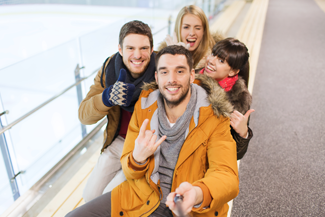 This field of dentistry aims to straighten the teeth and jaw to move them into a more comfortable and aesthetically pleasing position. It is not simply a cosmetic enhancement; although there is certainly that added benefit. Having straighter teeth results in having a healthier mouth as there is less chance of a build up of plaque and tartar in hard to reach places where teeth are tightly fitting or crossing over.
Straighter teeth are also less likely to be damaged should you have an accident or a fall. An orthodontist in Liverpool will be able to explain to you all of the advantages that are associated with having a smile that is full of straight teeth and a bite that is aligned to the correct position.
How is it usually done?
An orthodontist in Liverpool typically use some form of a brace to rectify these misalignments. There are several different types of braces that are used and each one has their own benefits and potential disadvantages depending on each personal case. Every brace is designed with a particular and common ailment in mind and therefore your dentist will be able to recommend the most appropriate option for you.
You may find that a combination of a couple of braces will allow you the freedom to align your smile quickly or give you the option of enjoying the benefits of each different type of aligner during your time wearing them. You may also find that several options are presented to you with one of our team members explaining the advantages and downsides associated with each choice.
This enables you to make an informed decision about what you believe to be the best possible option for you, so that you can take control of changing your smile for the better.
What are some of the options?
We can break down the different alingers into categories. There are fixed or removable aligner as well as a clear option that offers patients a more discreet way of taking this journey.
The traditional brace comes under the umbrella of a fixed alinger, but there are many alternative and innovative takes on this model available today. Typically, a bracket is fixed to each tooth and wires connect these brackets given the dentist the ability to manipulate and pull teeth into the correct position.
Brackets can be fixed either to the front or the back of the teeth; the latter known as invisible or lingual braces.
Removable models typically come in the form of a tray that is inserted into the mouth. They can be removed for during sporting events, or to eat and brush your teeth. Some removable aligners are clear and others are a simple metal wire that runs across the length of your teeth.
Whatever option you decide on, know that we are experienced and dedicated professionals who seek to provide you with the best possible results.