The history of orthodontics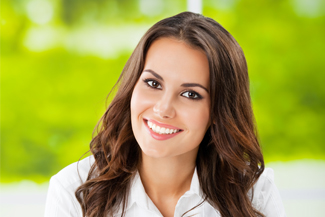 Orthodontic conditions and the desire to treat them are both probably as old as humanity. Even archaeological samples dating back to 50,000 years have been shown to have crooked teeth! The development of early orthodontics started in the ancient times, however, it only really developed into its modern form in the past 200 years. Ancient Egyptian mummies have been found to have metal wires wrapped around their teeth, which were bound together with a material that was likely catgut – these are one of the earliest known forms of braces. The famous ancient Greek physician, Hippocrates, was one of the first scientists to describe irregularly growing teeth. Another author from the ancient world, Celsus from the Roman Empire, has advised his readers to position newly growing teeth into their appropriate position by exerting pressure on them regularly with fingers. During the 17th-20th centuries, orthodontics has undergone major developments. A great breakthrough was the discovery of dental adhesives, which allowed the braces with brackets we know today to be applied. If you are looking for an orthodontist in Liverpool, look no further: book an appointment with us, the Liverpool Smile Studio now!
What kind of orthodontic treatments exist?
As orthodontics is the speciality of dentistry concerned with the treatment of misaligned jaws and teeth, most treatments are focused on this. One of the most innovative orthodontic treatment types is Invisible aligners (Also called Invisalign). These are aligners made out of a transparent plastic material, which fit perfectly on your teeth. Throughout the treatment, a series of these aligners are manufactured in a personalised manner in order to achieve the best results with the least discomfort. Invisible aligners are a great option for young professionals, teens or adults who would like to straighten their teeth, but are concerned about getting metal braces with brackets. While Invisalign is an excellent treatment option for cosmetic conditions or conditions ranging in severity from mild to moderate, it is important to note that Invisalign is not suitable for every patient or condition. Invisible aligners are often removable as well, therefore you do not have to worry about staining them with coffee, tea, red wine or other foods and beverages. More serious tooth misalignments have to be treated with traditional braces with brackets.
Luckily today not all braces with brackets have to be made out of metal. Invisible braces consist of tooth-coloured brackets made out of porcelain or plastic and a transparent plastic archwire. This makes these braces barely visible, and also capable of treating every condition that metal braces would.
If you are looking for an orthodontist in Liverpool, do not hesitate to get in touch with our dentistry, the Liverpool Smile Studio.
Are orthodontic treatments painful?
What a person perceives as painful varies from person to person, however orthodontic treatments are generally not as painful as patients often imagine them. Some discomfort can certainly be felt, but your dentists will make sure that this discomfort is as minor as possible. If necessary, the use of a local anaesthetic efficiently alleviates pain. The discomfort associated with orthodontic treatments also largely depends on the condition and the required treatment. If you would like to find an orthodontist in Liverpool, look no further: book an appointment with us at the Liverpool Smile Studio today.