Orthodontics is the branch of dentistry that focusses on the alignment of the teeth and jaw, and also includes the practice methods to correct crooked teeth. In Liverpool, orthodontist treatment is available at Liverpool Smile Studio, and we will aim to give you the straightest teeth we possibly can. We also like to take a gentle approach, as we understand that braces can be painful and awkward, and want to provide as much comfort as we possibly can.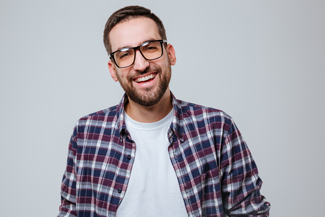 Six Month Smiles
One of our treatments is called Six Month Smiles, which is part of our process to reduce the anxieties and pain of having braces. As braces have become associated with teenagers, many adults are embarrassed about having to wear braces and therefore will avoid treatment. However, each orthodontist in Liverpool at our practice understands the delicate nature of braces, as we offer the Six Month Smile. The treatment works by using tooth-coloured wires, or plastic braces, making the brace virtually invisible. This means that you can go out and enjoy your day without having to worry about the visibility of your brace. The treatment is also typically less expensive than other forms of treatment and will take approximately six months to show results.
Invisalign
Invisalign is another treatment offered by our orthodontists in Liverpool. Liverpool Smile Studio is a place where we want to give you the full range of options and guide you towards making a decision that is right for you. Invisalign works by implementing a series of plastic braces, that work slowly to adjust your teeth. Every two to three weeks, your brace will be replaced with a slightly tighter brace that is closer to the final result. Then you will be given your final brace, which should reflect your final tooth arrangement. This end result would have been available to see when it was projected by 3D scanning at the beginning of the treatment.
Cosmetic bonding
If you require further cosmetic dental work, then an option for you could be cosmetic bonding. This process uses advanced technology to add tiny amounts of tooth coloured material to the tooth enamel, essentially filling in the gaps. It can also be used to rebuild parts of the tooth that may have been eroded, misshapen or broken. Where orthodontics may not be fully effective, we can use alternate methods to give you a fantastic smile, and one that you will be satisfied with when you leave the practice.
Our testimonials
If you are interested in any of our treatments, or would simply like more guidance, then do not hesitate to contact us, or visit our website to either get information, or book a free consultation. With regard to our orthodontic treatments, we have a range of photographic examples and written reviews of our work, so you know exactly what to expect from Liverpool Smile Studio. We believe that transparency is the ultimate form of patient service, and want to show exactly what we can offer, so that we always have satisfied patients at the end of treatment.