Here at Liverpool Smile Studio, we offer a wide range of orthodontic treatments to fit your needs. Because of the increase in demand for orthodontic treatments, the number of treatments has grown quickly in recent years.
Different treatments are more suitable for different patients' needs. For example, if you need only minor adjustments to your teeth, there are devices that can act faster and that have less visual impact on your smile during treatment.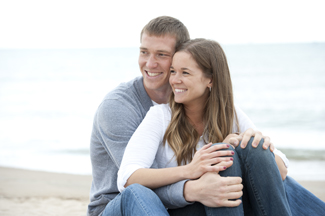 These treatments have benefitted from technological advancements in the world of dentistry. In turn, patients reap the benefits of more suitable and flexible treatments.
Fixed brace solutions
Traditional fixed braces are the most tried and tested method of getting straighter teeth with an orthodontist. In Liverpool, there are new variations on traditional braces.
In Liverpool, orthodontist treatment is becoming more modern, with treatments like Fastbraces. Fastbraces work on the same principles as traditional braces, but the brackets that are usually square in shape in traditional braces are triangular, allowing for a higher efficiency rate.
This slight difference in the design of the braces means that Fastbraces can:
Treat a patient much faster – in some cases as little as 20 weeks;
Use just one wire, where traditional braces use multiple;
Require much fewer visits to the dentist than traditional braces.
Fastbraces can also be made from tooth-coloured materials, making them much less conspicuous when fixed onto the teeth.
Removable braces and aligners
One of the main issues with fixed braces is keeping your teeth clean whilst you're undergoing treatment. Despite specialised cleaning tools being supplied and used, your teeth are never as clean as they would be without the brace.
In Liverpool, orthodontist treatment has evolved so much that your teeth can be straightened without the need for a fixed appliance. Treatments like Invisalign can correct your teeth without much impact on your daily lifestyle.
Invisalign uses clear plastic tooth trays that are specifically moulded and planned to straighten your teeth. The tooth trays are changed every two weeks and are slightly different in shape from one set to the next.
There has truly never been a better time to consider straightening your teeth with your orthodontist in Liverpool.