Orthodontics is the field of dentistry which is involved in improving the position of your teeth using dental braces Liverpool. There are many different factors which can affect the aesthetics of your smile and cause other dental issues, so speak to us at Liverpool Smile Studio to find out how the following issues can be treated using braces Liverpool.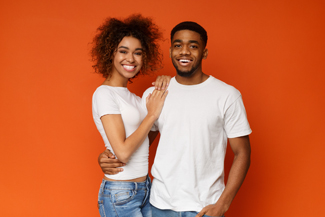 Most people face varying degrees of misalignment of their teeth and this is a common issue which can be treated early in life by orthodontic treatment. Other issues include crookedness, protruding teeth, wonky teeth, overcrowding of the teeth and gaps in the teeth, factors which not only affect the aesthetics of your smile, but can also result in poor oral health. The use of dental braces helps improve the look of your smile and also promotes better oral health. When teeth are aligned properly, it is easier to keep them clean and healthy, because the surface of each tooth is exposed and they can be brushed more effectively. Whereas with wonky or crooked teeth there are hard-to-reach areas in which plaque can build up and lead to the formation of tartar which results in many detrimental dental issues. Speak to us at Liverpool Smile Studio to find out how braces can help improve your oral health and the aesthetics of your smile at the same time.
Speak to your dentist about braces today
To find out about having braces Liverpool you will require a full examination with your dentist to make sure that your teeth are clean and healthy, as this is very important for orthodontic treatment. Once the dentist is happy that you are eligible for orthodontic treatment, X-rays and scans will be carried out of your teeth to create an accurate prediction of what successful treatment with braces can do for your smile. According to your dental requirements and personal preferences the dentist will be able to suggest which treatment options are available and most suitable for your teeth.
Different types of braces for orthodontic treatment
Advances in dental technology have resulted in the development of many different types of orthodontic braces to meet the demands of this generation. Conventional braces, made out of metal brackets and wires, which are commonly seen in teenagers, are the most effective type of orthodontic treatment and are attached directly to the front of the teeth altering the positioning of misaligned teeth using gentle pressure over a period of time, until the teeth have reached their optimal positions. Although these are the most widespread and commonly used form of orthodontic braces, they are highly visible in the mouth and therefore there is a reluctance amongst the adult population to consider this treatment option. Previously people have settled with the aesthetic imperfections of their teeth, because they were too embarrassed or uncomfortable about considering metal braces if they had not had them fitted at an earlier age.
Much research and design has led to the introduction and establishment of many different types of orthodontics which have been developed with discretion and comfort in mind. If this is what you are looking for then speak to us at our practice today and find out about the different types of braces which are available for you. We look forward to hearing from you and we can help you smile beautifully and confidently very soon.