Veneers in Liverpool are fast becoming one of the most sought after dental treatments, thanks to the outstanding results that have been seen from the numerous celebrities that sport these cosmetic fixtures.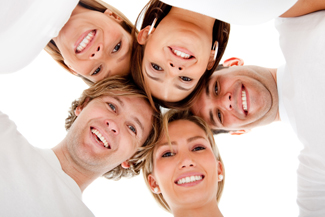 Many regular patients have chosen to invest in this procedure now and with good reason. Not only do they last for a very long time and with research and investments into the materials used it is likely they will last longer still in coming months and years; but they can cater to a range of different complaints that you may present with.
So if you have short teeth, crooked teeth, broken, chipped or cracked teeth or if they are discoloured and generally unsightly, then you too can use veneers in Liverpool, to obtain that picture perfect smile that you have always wanted to have and keep it for a decade or even longer.
There are, as with any dental procedure, advantages and disadvantages that need to be considered before a decision is made as to whether veneers in Liverpool are right for you.
By going through them briefly, we believe you will be more prepared with the questions and concerns that you might have, so you can address your dentist with the right focus when you come in for a consultation.
It is important to be prepared as best you can, so that you are not lying awake annoyed with yourself when you forget to make a certain query about a treatment that you are considering. Although our dentists cover everything you need to know, it is sometimes important to ask about a point of concern regarding your personal situation, so that you can get the best possible advice in order to make an informed decision.
What are the advantages and disadvantages of veneers?
As we have said before, the advantages are plentiful. Many of your minor and even major dental concerns can be effectively disguised using this treatment, without the need for lengthy or complicated restorative treatments.
Because the whole process will only take a couple of appointments, you can have the smile of your dreams potentially within a few days, after an initial consultation with one of our team members at the Liverpool Smile Studio.
You may even be protecting a certain tooth from further damage by using this treatment, so you can be assured that for as long as the shells are intact, your tooth or teeth can not deteriorate anymore.
With that being said, we can move on to some disadvantages. It is critical that you ensure the upkeep of your porcelain shells is maintained, so this makes it an investment and a commitment for life. If one chips or breaks, and they only do have a shelf life of around a decade, you will need to replace them.
Also, this procedure is not cheap. Cost is one of the biggest deciding factors for many patients and an entire smile makeover will entail a considerable, but worthwhile cost.
However, for many, this is a small price to pay for the enormous positive sense of health and emotional wellbeing you can experience by having this treatment to perfect your smile.