It is rarely a good day when you are told by your dental professional that you need a root canal.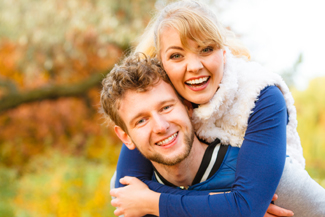 Although this procedure, known as endodontics, is extremely successful at preserving teeth that have been damaged by an infection or a high impact trauma, it is one of the most feared treatments that our team in Liverpool can offer.
Associated with incorrect information revolving around discomfort, death of teeth, and causing more issues than it solves, very few dental patients are aware of how beneficial a root canal is compared to dental extraction. For starters, there won't be a huge gap in your smile!
But, as you walk down the driveway of our surgery, weighing up the pros and cons of undertaking a root canal, it is likely that you will have a few questions about the procedure; the risks, the aftercare, and of course, is it worth it?
Our team at the Liverpool Smile Studio is well-practiced in providing endodontics to our patients, and our dentist in Liverpool can allay any worries you have about the procedure. We save hundreds of teeth every year with root canals and can ensure that when you come to us for this procedure, you will be left with a functional tooth that looks good as new!
Back to the questions; what are some of the most commonly asked questions that our dentist in Liverpool answers about root canals?
What is a root canal?
Endodontics involves treating the inside of the tooth, known as the pulp.
Due to infection or injury, your tooth's pulp may become inflamed and painful. During treatment, our dentist in Liverpool will clean any pus away from the pulp of your tooth, and apply disinfectant to remove any lingering bacteria. This hole will then be filled and topped with a filling to keep it secure.
Does it hurt?
No, it doesn't.
When you have a root canal, your mouth will be numbed sufficiently, and in the days following the procedure you should experience only minimal discomfort.
If you do feel pain after the procedure, please call our team for a follow-up appointment.
My tooth isn't infected; do I still need this treatment?
Even if your tooth is not infected, our team may still decide that a root canal is the best way to relieve an inflamed pulp.
As mentioned earlier, this can be due to a blunt force trauma to the tooth.
How long does it take?
While this will depend on how many root canals are being performed (on molars, it is often 2 hours), we would expect the entire procedure to take between 1-2 hours.
It can often be completed in one visit but it may need 2 appointments in some complex cases.
Why can't I just have the tooth removed?
We want you to have a full set of healthy, functional teeth.
Having an extraction can cause destabilisation of any surrounding natural teeth, can cause infection and obviously, will impact on your smile.
A root canal preserves your tooth, keeping all these areas intact.