An orthodontist in Liverpool is available whenever it is convenient, should you need one. Many people are unhappy with their smile and this can stem from a smile being uneven or having overcrowded teeth. An uneven smile can be the root of low self-esteem, so improving a smile can be of great importance. The word 'orthodontist' appears to come from the Greek root 'odon'. Which can mean both teeth and doing some more digging, which sounds a lot more scary than it is!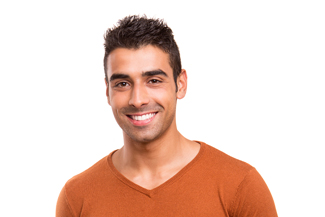 An orthodontist is a highly trained specialist that works in a particular branch of dentistry known as orthodontics, which focuses on the development of specific areas such as, the face, teeth and jaws to achieve the best level of function and aesthetics. This is often achieved through the use of fixed braces or clear, removable aligners. An orthodontist, or other healthcare dental professionals can work with their patients to build a new and improved smile, they work to straighten and align teeth which can have a beneficial impact on not only a person's oral health, but also their overall health. A person's overall health can be improved through orthodontics by improvements to functions such as digestion, which is achieved through food being cut up smaller by the teeth.
Orthodontics at Liverpool Smile Studio
An orthodontist in Liverpool can help you achieve the smile you have always wanted. An orthodontist or other dental healthcare professionals work with you to build the smile you have always wished you had. Patients who are looking for an orthodontist in Liverpool are often surprised to find that they actually do not require a specialist to help them achieve straighter teeth, or a great smile. Our highly trained and talented staff here at Liverpool Smile Studio, have been working in this field for a number of years and have the skills to help you make your smile straighter. They will be here, every step of the way through your treatment period, they will answer any questions or queries that you may have, as well as ensuring that you understand each and every step that is taken on your route to a straighter smile. Here at Liverpool Smile Studio, we offer an array of different types of braces, these include, fixed braces, clear aligners and removable appliances to improve a person's smile. If you are thinking of achieving a more even, dazzling smile, then why not get in touch and see what we can do for you?
So orthodontics is more accessible than ever, but do treatments hurt?
It has never been easier to access an orthodontist in Liverpool. Orthodontics is not nearly as painful as it used to be. It does not hurt getting appliances fixed to teeth, although there can be mild soreness or discomfort once the wire is engaged into the brackets that are glued onto the teeth, this may last for a few days to a week. Discomfort can also occur if you need to get your braces tightened. Other types of braces can be virtually painless, so what are you waiting for? If you want a straighter and more aligned smile then you should look into orthodontics at the Liverpool Smile Studio.