When people look back at the 21st century, one of the things that could be written about in history books is how everyone suddenly had beautifully straight teeth. Now is the time when it is no longer necessary to have even the slightest twist, lean or misalignment in your teeth, not with the advanced equipment and techniques to straighten them being so readily available.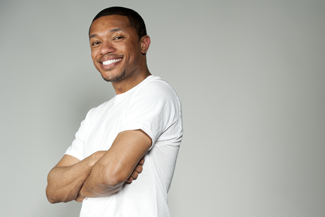 Maybe you are now considering joining the critical mass of people who have invested in getting their smiles straightened out. That's a good idea, as straight smiles not only look great, they are also easier to keep clean so teeth generally last longer.
But how do you go about getting this fabulous new straight smile? Do you need to shell out a fortune on going to see an orthodontist in Liverpool, or is there an easier way? Yes, there is if you come to us at Liverpool Smile Studio and see our cosmetic orthodontist in Liverpool, Dr Jeanine McGinty.
At Liverpool Smile Studio, we have a range of braces that are great for mild to moderate misalignment issues. Our cosmetic orthodontist in Liverpool will make a thorough examination of your teeth and then recommend the devices that are best to suited to your alignment issues, your lifestyle and your budget.
Fixed cosmetic braces
These feature small brackets that are made of clear ceramic, threaded with fine tooth-coloured wires. The whole effect is one that blends in with the teeth rather than dominating them. These braces, made by Six Month Smiles, work on the teeth at the front of the mouth that are most visible when we speak or smile. They take, on average, 6 months to straighten your teeth.
Removable aligners
Aligners come out when you eat and clean your teeth, which many people find highly convenient. Invisalign aligners are like very thin transparent mouthguards, that you wear a series of to straighten your teeth. Inman Aligner is just one device that straightens the front teeth.
Come on in to find out more!