Cosmetic braces are teeth-straightening devices which are designed to straighten out your teeth discreetly. Unlike metal braces that are highly visible, cosmetic braces are made of transparent materials and are designed with image-conscious teenagers and adults in mind.
Cosmetic braces in Liverpool target specific oral health problems and can only treated mild-to-moderate misalignment. If you want to learn more about the options available at Liverpool Smile Studio for straightening your teeth discreetly, book a consultation appointment today.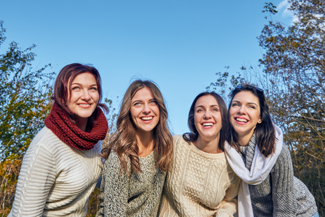 Improved fit and comfort
Invisible teeth-straightening aligners, such as Invisalign, offer improved comfort and fit when compared to traditional braces. These plastic, removable and transparent teeth-straightening devices are designed to fit perfectly on your teeth and do not involve metal that could cause abrasions in your mouth. Moreover, they can be removed during the day for added convenience.
Cosmetic braces can be quicker
Cosmetic braces in Liverpool, such as Fastbraces and Six Month Smiles, are designed to cut down treatment time by half. This is particularly important for busy adults who value their time and don't want to spend months on end or even years straightening their teeth.
Dental hygiene with cosmetic braces is a breeze
If you opt for Invisalign, you won't notice any difference in your brushing and flossing routine because you can simply remove your aligners every time you need to perform these tasks. Taking good care of your teeth regularly will reduce the risk of tooth decay and gum disease.
You will have more reasons to smile
One of the most popular benefits of invisible braces is the fact that they look and feel natural, since they are designed to blend seamlessly with your teeth. This way you have another reason to smile throughout your treatment.
Your lifestyle won't change
Patients with metal braces find that their lifestyle can be impacted in certain ways since they need to take greater care of their brackets and wires, and they may not be able to eat certain foods. Cosmetic braces in Liverpool are very discreet and usually require minimum maintenance. Instead of visiting your dentist all the time for adjustments, relax and enjoy your new smile in the making.