Do you work close to your dentist in Liverpool? Is it easy to get to appointments or do you have to take time off work to get to a check-up? Maybe you have to use up precious annual leave to keep your teeth in order. That's a waste. Maybe it's time to move to a dentist nearer to work so that you can have appointments in your lunch hour or before or after work, rather than having to take up entire half days to get your teeth seen to.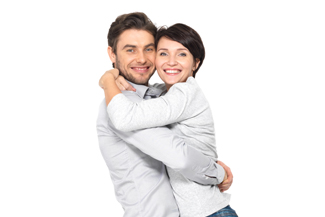 Liverpool Smile Studio is located on Rodney Street in the city centre. We are open from 8.30am to 5.30pm every week day, so we can see you before or after work and also in your lunch hour. We are also on Saturdays upon request.
Services at your central Liverpool dentist
Liverpool Smile Studio offers the full range of dental treatments that adults require. The needs of adults change as they move from their late teens and 20s through to middle age and beyond to their senior years.
When you are a young adult, you are mostly interested in having a great looking smile. Chances are there is something about your smile that you would like to improve and we offer a great range of cosmetic treatments to enhance your smile.
If you aren't happy with the colour, we can whiten your teeth. If you want some surface damage rectified, we can use veneers or cosmetic bonding to cover over imperfections. If your teeth aren't quite in the right place, we have a wide range of cosmetic braces that can discreetly realign your teeth.
As you get older, your focus tends to move to ways to preserve teeth that are starting to have seen better days. Crowns can strengthen teeth that still have good roots. Or we can replace lost teeth with dentures, fixed bridgework or dental implants.
Whatever your age, you may feel scared about visiting the dentist. With Liverpool Smile Studio, you can ask for sedation during your treatment if you're feeling nervous.
Why not pop in one lunch hour and take a look around and see if moving to a central Liverpool dentist makes sense for you?