Here at Liverpool Smile Studio, we can offer you an array of services. There are many reasons why you should choose to work with us to achieve the smile you have always dreamed of, what are you waiting for? We accept new patients into our practice every day and if it is an emergency appointment you require we have these available each day too. We put our patients first by making treatment options affordable, being highly trained healthcare professionals and being a specialist clinic for nervous patients. We understand that sometimes our patients can have anxieties and we wish to put them at ease through the deployment of our friendly and approachable staff, many of our satisfied patients can vouch for this fact. We offer a wide array of services that can help you improve your smile and in turn, your self-esteem. We can work with you to create the smile you have always wished for using the latest cosmetic options available and through our dedicated treatment coordinator, your needs throughout your treatment will be closely looked after. We believe that everyone should have a smile that they are proud of and we would be more than happy to help our patients achieve this.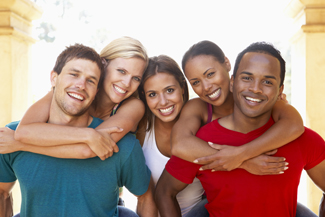 What specific services do you offer?
A dentist in Liverpool can offer specific services that can be tailored to each client. Aside from the obvious general and emergency dentistry that we carry out, there are many other options to consider. We offer restoration work such as crowns, bridges, dental implants and dentures. We also work with our clients to educate on the topic of dental hygiene, as well as offering orthodontics. We also offer many cosmetic options to our clients who are looking to build the smile that they have always wished they had. We offer smile makeovers and porcelain veneers. If you're looking for a brighter smile we can offer teeth whitening to make your smile shine. White fillings and cosmetic bonding are also available. For those clients who are unhappy with the shape and look of their smile, we can offer teeth and gum reshaping. All of these treatment options are available to our clients. So we will ask again, what are you waiting for?
Give me five more reasons why I should come to Liverpool Smile Studio
Of course! Like we said, there are many reasons why you should find our dentist in Liverpool. Firstly, we will help you to maintain your teeth in the best possible condition that they can be in. Secondly, we always promise to be transparent by fully explaining all treatments and providing written estimates. Thirdly, we will always give you alternative treatment options and recommend different pathways, but we acknowledge that the final decision always lies with you. Fourthly, we will always strive to give you excellent value for money. And finally, we will always make sure that you are completely satisfied with each and every stage of your treatment. Now, what are you waiting for? That's what we thought! We look forward to seeing you and your smile soon.