A brighter future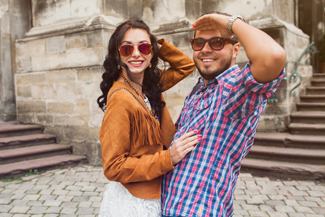 At Liverpool Smile Studio, we are all about bright and happy smiles. Nothing makes our dentists happier than witnessing their handiwork pay off in the beaming faces of our patients.
We are a dentist Liverpool who recognises that the past year has been one of many challenges and changes and that – in the midst of these challenges – many people have struggled to find the time to focus on their smiles.
However, as life begins to return to 'normal,' we urge anyone who has felt embarrassed or unhappy about the condition of their smile to reach out to our dentist Liverpool and let us help.
By doing so, we will work closely with patients to identify what aspects of their smiles they are unhappy about, before creating a uniquely tailored treatment plan that aims to solve these problems quickly and effectively.
What treatments are available?
Here at Liverpool Smile Studio, we are a dentist Liverpool who specialises in cosmetic dentistry.
Our highly-experienced cosmetic dentistry practitioners believe in moulding the treatments they provide around each patient's needs, creating a perfectly streamlined programme to help them attain their desired dental goal. Adopting this approach has helped us gain a reputation as one of the city's best cosmetic dentistry providers.
We provide a whole range of treatments including but not limited to:
teeth whitening
veneers
dental implants
cosmetic braces.
As no two smiles are the same, the level of treatment that any patient requires is always unique to them.
This is why we always advise our patients to undergo a preliminary consultation with a cosmetic dentistry expert before beginning any treatment.
Consultations are a great way of giving the patient a chance to explain in their own words what they are looking for, as well as letting the cosmetic dentistry expert highlight some of the various treatments that may help meet the patient's dental goals.
Smile like you mean it
At Liverpool Smile Studio, we love to see our patients smile with the carefree confidence that having clean, bright, and healthy teeth brings. Having visibly stained or discoloured teeth can take its toll on your self-confidence and often leads to patients smiling less, out of embarrassment or fear.
Rather than simply hide their teeth from gaze, we recommend that anyone who feels this way should take action and speak to one of our cosmetic experts today. Dental whitening has consistently been one of our most popular and widely sought after treatments. This is partly due to its minimally invasive nature and its ability to transform a patient's smile in a matter of hours!
Using a specialised hydrogen peroxide based gel placed onto a patient's teeth within a custom-built dental retainer, a dentist can get rid of years of staining, discolouration and marks easily.
We also offer home-whitening kits that let patients brighten their enamel from the comfort of their own homes over two weeks.
As with all treatments from us here at Liverpool Smile Studio, we always advise patients to undergo a consultation before they begin any cosmetic treatment. This enables us to assess their eligibility for the treatment requested and their underlying oral health, and gives the patient a chance to ask any questions they may have.