Moving with the times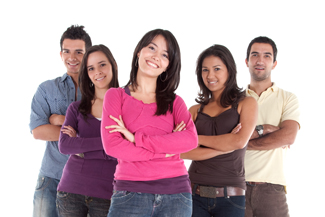 At Liverpool Smile Studio, our practice has always aimed to give every patient a smile that they can be proud of and use every day.
By adopting the newest emerging techniques, treatments and methodologies over the years, we have grown into one of Liverpool's most renowned cosmetic dentistry practices and helped the smiles of countless patients shine.
Having poorly aligned teeth can be the cause of a lot of stress, anxiety, and oral trouble for patients – especially if the misaligned teeth are visible when they smile. Luckily, we offer a range of braces Liverpool that include discreet, cosmetic options and removable aligners.
Often, patients – especially younger ones – refrain from speaking to an orthodontist or getting the care they need because they are unaware of the numerous options available. Anyone unhappy about their teeth's alignment should take action and reach out to our friendly and approachable team here at Liverpool Smile Studio about braces Liverpool.
What types of braces Liverpool do you offer?
As mentioned, at Liverpool Smile Studio, we provide a range of orthodontic treatments that aim to meet any smile's needs. Below are some of the main types of braces that we provide to help those patients looking to straighten their teeth and enhance their dental health.
Fixed braces
These are the most conventional braces that we provide. They involve bonding brackets to each tooth before connecting them with a metal tension wire. Over time, this tension pulls particular teeth into their correct position. This is a tried-and-tested method of effectively aligning a smile, enhanced through 21st-century design and materials.
Clear aligners
For patients looking to align their smiles as quickly as possible, clear or invisible aligners may be an ideal option. They feature clear trays that resemble a mouthguard that, when worn over the patient's teeth, pulls them together in as little as six months sometimes!
This is a modern dental realignment method that has grown massively in popularity over the last decade. Rather than bonding anything to the patient's teeth, these removable appliances work through built-in pressure points within their structure. When each custom-made retainer is worn over a patient's teeth, the pressure points within it gradually apply force to the specific out-of-place teeth.
How do I get braces from Liverpool Smile Studio?
We believe in working every treatment we provide around the needs of the patient receiving it. This is why the initial stage of getting any orthodontic treatment from us begins with a consultation.
These consultations act as a jumping-off point and allow our expert cosmetic orthodontic specialists to determine the levels of treatment required and how best to realign the patient's smile. They also let the expert practitioner determine if the patient's teeth are healthy enough to undergo orthodontic treatment or if any gum-related problems – such as gingivitis or periodontal disease – have to be dealt with beforehand.
Another advantage of a consultation is that they allow the patient to voice their orthodontic or dental worries and explain what they hope to achieve from treatment.
If you are concerned about the shape of your smile and would like to determine what orthodontic options are open to you, simply call and arrange a consultation with us here at Liverpool Smile Studio today.