For many patients custom-made dental shells that cover the surface layer of teeth are effective for an aesthetically pleasing stain-free smile. But some patients are not suitable candidates. Depending on the nature of their oral health, dentists may find the cosmetic procedure not suitable for patients with cavities, gum disease, poor quality of tooth enamel and other dental conditions. As some patients make poor candidates for certain cosmetic procedures, it is in their interest to ask a few pertinent questions to determine if this dental treatment is the right course of action.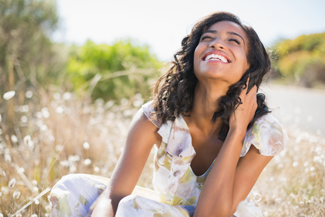 A number of dental treatments will impact on the lifestyle of patients, especially when it comes to after care and maintenance and this remains true for patients wanting veneers in Liverpool. For those wearing fixed braces, extra time needs to be spent ensuring these are properly clean and free of food particles and they have to be mentally strong to avoid certain foods (even if these are firm favourites). Adequate care should also be practised by patients with dental implants to prolong their longevity and avoid infections. For patients considering having porcelain caps placed over their teeth the following questions may help determine the benefits of the treatment as well as what is required after the procedure is performed.
Four questions to discuss with your dentist regarding porcelain dental caps
Are caps more suitable than full crowns?
There are a number of dental procedures that can help patients improve the appearance of their teeth. Placing tooth-coloured caps over natural teeth is a less invasive treatment method. Additional advantages are that these caps can be colour co-ordinated to match natural teeth and they are impressively resistant to staining.
What maintenance is involved in taking care of porcelain shells?
Fortunately this type of cosmetic treatment does not require any additional maintenance procedures. Patients should continue with the twice a day brushing of teeth routine and floss once a day to ensure teeth remain cavity-free. It is also highly recommended to have regular check-ups when opting for veneers in Liverpool at a dental clinic providing quality dental care such as Liverpool Smile Studio.
Do dental porcelain caps need replacing?
The lifespan of porcelain caps can range from 10 to 15 years, however, this will depend on the quality of care and maintenance a patient carries out in looking after them. After the maximum amount of time, it is probable that the caps will need to be replaced.
Can the procedure be reversed?
In order for dental caps to be placed over natural teeth, a dental practitioner will have to first shave off a thin layer of enamel before inserting the cap over the tooth. This process is irreversible.
For patients wanting to fix tooth fractures, shape and colour of teeth and minor bite issues, the use of dental caps or shells to improve the look of teeth is a cost-effective solution that produces pleasing visual results. To arrange a cosmetic consultation to find the right treatment for you, call Liverpool Smile Studio.