If you are an adult in need of braces, you should not be trapped into a dilemma. Braces are not only for children and teenagers anymore. Recent advances in dentistry have created cosmetic alternatives for adults, which are effective and discreet. Cosmetic braces are comfortable to wear, offer great results and will not disrupt your lifestyle.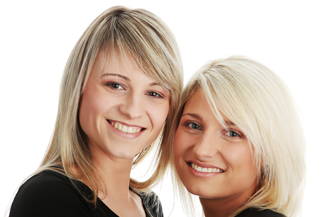 At Liverpool Smile Studio, we appreciate the power of a beautiful, aligned and healthy smile and for this reason we offer a selection of cosmetic braces. Although we do not have a dedicated orthodontist in Liverpool, our experienced cosmetic dentists are well-trained in various discreet teeth-straightening techniques such as Invisalign and clear braces.
Below are a few reasons to consider cosmetic braces or seeking the help of an orthodontist in Liverpool as an adult.
Smiling is not age-specific
You shouldn't think that you are too old for a beautiful smile. You have a right to a straight and healthy smile whether you are 5 or 50. Smiling can have a great effect on your relationships with others, but if you cover your teeth every time you are about to smile, maybe it's time to reconsider your oral health priorities and have braces. Modern adult braces have very discreet designs and do not require much maintenance, meaning that you will be able to incorporate your teeth-straightening journey into your daily life more easily.
Get braces to avoid serious oral health problems
Misaligned teeth can cause many oral health issues and can even lead to jaw problems and tooth loss. Crooked and crowded teeth are not easy to clean properly, favouring the development of gum disease and tooth decay, whereas bite issues such as overbites, underbites and crossbites can cause jaw pain and other problems such as headaches. Even if you had your teeth straightened as a child, chances are that you may still develop an orthodontic problem as an adult.
Are you ready to smile a lot more?
Is something holding you back from getting braces as an adult? At Liverpool Smile Studio we can help you overcome your concerns and improve your smile and quality of life. Simply give us a call and we will book an appointment for you.