In recent years, an increasing number of adults have chosen to undertake teeth straightening treatment. This is because they may not have had access to treatment when they were children, or their teeth started to shift later on in life. In either case, the thought of metal braces is not appealing to a lot of people. However, this doesn't mean that they should be content with a crooked smile.
Luckily, modern teeth straightening dental technology has progressed considerably and there are now alternative, discreet braces for adults who wish to have a better smile. Unlike their metal counterparts, discreet braces in Liverpool are smaller, easier to wear and more effective than ever before. If you are not convinced, you are welcome to book an appointment at Liverpool Smile Studio where we will guide you through your different treatment options.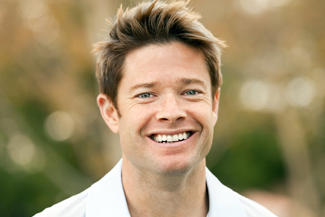 Invisalign
Invisalign is a pioneering teeth straightening option that has been around for almost 20 years. This treatment consists of a series of clear, removable aligners that are worn full-time like braces, but can be removed for eating and brushing your teeth. These customised, plastic aligners are transparent, therefore they are virtually unnoticeable. They are an ideal solution for teenagers and adults who wish to straighten their teeth without bearing the stigma of metal braces.
Six Month Smiles
Another great option for patients who wish to straighten their teeth without metal is Six Month Smiles. By choosing Six Month Smiles braces in Liverpool we can reassure you that you won't feel any discomfort, since your teeth will be gently repositioned over the course of 6 months – or less. More significantly, you can continue smiling throughout the treatment because these braces are tooth-coloured and blend with the rest of your teeth.
The Inman Aligner
If you have minor problems with your front teeth, maybe you should consider undertaking treatment with the Inman Aligner. This small but powerful device uses nickel titanium coil springs to control two aligner bows that work in opposition to each other. By softly moving your teeth into position, the aligner can perform many movements at a time, so results can be expected in only a few weeks.