If you are scared of the dentist, you may feel like you are on your own. At Liverpool Smile Studio we are eager to point out that you are not – in fact, approximately one in ten patients in the UK are so afraid of dental treatment that they simply refuse to go, only driven into a practice when a painful emergency occurs. This can end up feeding the fear as the pain and the potential of more invasive treatment can in turn create bad feeling about the dentist.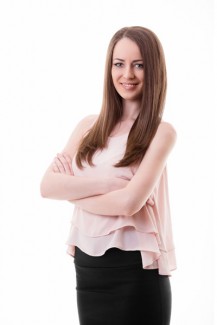 We are also keen to point out that we are here to work with you to help you conquer your fear for good, get you back to oral health and keep you there.
The whole team at Liverpool Smile Studio takes nervous and phobic patients' concerns seriously. There are numerous causes and reasons for fear of the dentist, which include:
A bad experience during childhood
Exaggerated tales from family/friends
Fear of being judged for having poor oral health
Fear of any treatment requirements
Specific triggers – the drill, needles, sounds or smells
Fear of being out of control of the situation
At Liverpool Smile Studio we will never judge you if you haven't visited the dentist for a long time because of fear, or indeed for any other reason. We can start with an informal chat away from the dentist's chair, where our team can reassure you about the safety and painlessness of modern dental techniques, as well as discussing anything specific you are frightened of.
Your dentist will be happy to pause treatment if you raise your hand, so that you remain in control – don't worry about holding the dentist up, we will factor plenty of time into your appointment and we know that everybody needs a breather now and then.
Conscious sedation is an excellent option for many patients. At our Liverpool clinic we have a dedicated sedation dentist, Dr Jeanine McGinty, who is fully qualified to deliver dental sedation.
Whilst you won't be unconscious or asleep, you will be very relaxed, and won't remember much about treatment afterwards, nor feel any pain.