Are you an adult who wants to straighten their teeth, but you are not too enthusiastic about the prospect of wearing metal brackets and wires? Though metal braces are often thought of as the only orthodontic treatment available, this could not be further from the truth. Luckily, modern dentistry has developed over the years and you can now straighten your teeth quickly, efficiently and above all discreetly with adult braces.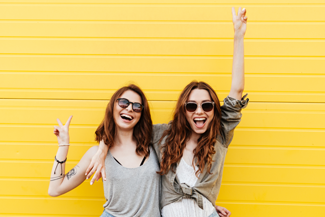 At Liverpool Smile Studio, we appreciate that while many adults would like to have straighter teeth, they are usually discouraged by how metal braces look on their teeth. For this reason, we offer three alternatives to traditional braces: discreet braces, lingual braces and Invisalign. While we do not have an in-practice orthodontist in Liverpool, our experienced cosmetic dentists will examine your teeth carefully and help you decide which treatment is ideal for you.
Discreet braces
Discreet braces offer the benefits of regular metal braces without their unattractive appearance. These braces are made of tooth-coloured materials that blend with the rest of your teeth for a natural appearance. You can now smile with confidence while undergoing teeth straightening treatment without the supervision of an orthodontist in Liverpool.
Lingual braces
Just like metal braces, lingual braces consist of metal brackets and wires that help move your teeth into their correct position. However, there is a significant difference – your dentist will fix them behind your teeth. Lingual braces are customised to fit each tooth individually and can be used for most types of alignment and bite problems.
Invisalign
Invisalign is an innovative teeth-straightening treatment that does not require the use of metal brackets and wires. Instead, the treatment consists of a series of transparent, removable, plastic aligners that help move your teeth gradually over a specific period of time.
Invisalign aligners are made with the help of 3D technology, enabling your dentist to follow your treatment from the beginning to the end. Your dentist will ask you to wear each set of aligners for at least a week before moving to the next one in the series.
The aligners are comfortable to wear because they are made of smooth plastic and can be taken out to eat and brush your teeth.