Reasons an individual may require orthodontic treatment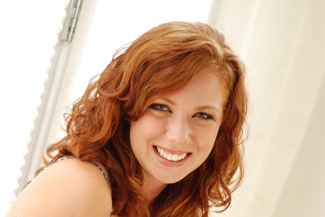 Children and adults often suffer from some form of teeth problem due to them being crooked, overcrowded or misaligned, but luckily there are a variety of treatments on offer within the dental world which can assist by realigning the teeth in a discreet and minimally uncomfortable way. After all, the treatment plan needs to fit in with your day-to-day life so as to ensure you follow it consistently to get the required results.

Possible treatments
There are numerous factors which need to be considered when deciding upon a treatment plan, some may be purely cosmetic reasons, whilst others come down to the effectiveness of the treatment for your individual case. Whilst searching on the internet is one way to discover all the possibilities available, the best solution is to chat to your orthodontist Liverpool, so that they can help narrow down the treatment ideas and provide you with the positive and negative effects of each. Working with the team who understands your teeth best is definitely your safer and more effective method of finding out.

One treatment option is to use fixed braces. These small squared brackets are glued to the front of the teeth and are joined together using dental wires. These braces are a fast, effective and efficient way to realign the teeth. Whilst in some cases the metal brackets can be considered more visible than other treatment options, it is important to know that the brackets and wires can be tooth coloured so as to blend more with your natural teeth. Please discuss this with your dental team if this is something you are interested in.
Another possible treatment is to use clear aligners which are removable and transparent creating an often more appealing cosmetic appearance. This treatment uses equipment similar to a gum shield and helps push the teeth into a new aligned position within around a 6 month period. Whilst the removable aligners are often better suited to minor misalignment cases, it may be that treatments can be switched part the way through treatment, although this would need to be discussed with your orthodontist Liverpool.

Choosing the best option for you
Whilst clear aligners are often the more popular method of treatment due to the comfortable nature of the aligner and discreet appearance, it can be that the removable appliances are not suited to you. For example, if you are likely to frequently remove the aligners then your treatment results will be greatly affected and it will lengthen the time of your treatment, as their effectiveness will dramatically reduce. It may therefore be better to have fixed braces to avoid this habit.
The severity of your tooth misalignment also plays a large factor in choosing the right treatment. Whilst personal preference always plays a significant part in getting a treatment sorted, when suffering from severe misalignment it may be that the preferred method will not be well suited to the condition being presented. If this is the case, your orthodontist Liverpool or dental team will provide you with options so as to give you the best possible outcome.
After all, we are all working together to improve your beautiful smile.
It is important for all patients to seek further information and advice from their dental team on any treatments or procedures mentioned within this article before undergoing any.