Many people have a fear of dentistry and this can stem from bad experiences that have happened in the past or through other people discussing horror stories of their own. This is particularly seen in children, who develop serious fears about going to a dental practice only through listening to their parents or from watching tv shows that depict a more sinister edge to oral health care.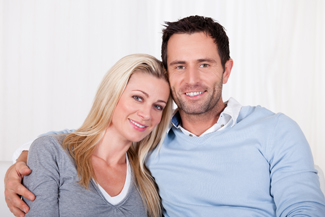 This can have devastating impacts on your oral health, because if you do not make the effort to visit a dentist at least once a year, ideally twice, then small issues eventually manifest into more serious complications. These issues are unfortunately more likely to lead to the very procedures that are so fearfully documented and recalled upon by 'survivors'.
If you yourself are a person who does not head to their dentist as often as they know they should, or you have a child that would benefit from the calming, friendly and relatable approach that a dentist in Liverpool can provide, then we warmly urge you to come in when you can to our welcoming and professional practice.
There are many reasons why you might be looking for a new dentist in Liverpool. It could be because you are looking for a more approachable professional for yourself or your children, having experienced a situation in the past that you were not entirely comfortable with. It may be that you have just moved to the area for work, family or to study and are looking for a convenient and positive relationship with an oral health care professional so that you can maintain a healthy smile or create that smile you have always wanted.
How can we help you?
With a holistic view of oral health care, encompassing preventive, restorative and cosmetic treatments to allow you to envision a smile that is uniquely yours yet strong, healthy and beautiful is what we do.
All you need to do is come in with an open mind as to share your hopes, concerns and goals with your smile and then open your mouth to let us take a look at what we can do. We initially take the time to find out a little bit about you, your medical and dental history and to talk about your lifestyle choices.
After this, an internal and external examination of your mouth will occur where we ensure your neck and jaw, inside your mouth and your teeth and gums are healthy and free from disease. We check that your bite is aligned and that there are no advanced or early signs of decay to your teeth that will need immediate attention.
This may include scans or x-rays so that we can obtain a deeper understanding of your overall oral health. Towards the end of your initial consultation, we will discuss a plan moving forward and advise you in ways that you can maintain your oral health at home between appointments. The beginning of hopefully a long and fruitful relationship with your oral health care provider, we hope to keep your smile bright and healthy.