Have you heard a lot about veneers recently? How the latest celebrity has just had a new set of veneers? and now how even Tracey down the road is sporting them too? Liverpool Smile Studio says that veneers are such a popular option as they can totally transform your smile, without being seen as a major dental treatment. Liverpool veneers can drastically improve the appearance of teeth that are: crooked, chipped, discoloured, or oddly shaped. The procedure involves removing a thin layer from the outer enamel of the tooth, in order to give it a rough texture, and then fixing a thin piece of porcelain to the tooth. Veneers in Liverpool really do improve the appearance of your teeth. You can receive outstanding results and a killer smile in just a few visits to the dentist.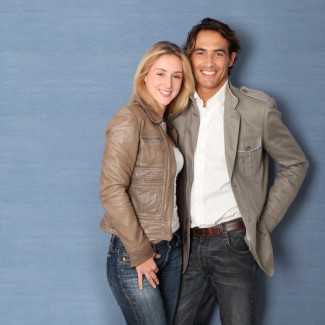 Are there any alternatives to Veneers in Liverpool?
Veneers aren't the only option available at Liverpool Smile Studio. To straighten out those crooked teeth, Invisalign clear braces are another great treatment designed to give you natural looking, beautiful, straight teeth. Invisalign are an excellent option for adults, as they're almost invisable – hardly anyone will know you're wearing a brace! They're also removable when eating, drinking, brushing and flossing, this means that food will not get stuck in between the wires, and any usual dental hygiene problems associated with braces have been totally resolved. Liverpool Smile Studio have three teeth whitening procedures available to patients who want to brighten up that smile: Home whitening is done in the home by the patient using whitening gel and a mouth tray, it takes two to three weeks for results to be achieved. Zoom whitening is carried out in the surgery and only takes one hour to complete, and HD Whitening is a combination of them both and will achieve maximum results. Whatever you would like the desired outcomes to be, Liverpool Smile Studio has the answer; be it clear braces, teeth whitening or veneers in Liverpool, there will be away to drastically improve the aesthetics of your teeth, and give you that knockout smile you've always dreamed about.