So, you've finally decided that you have had enough of your dental protrusions and want to get that straighter smile you deserve; good for you!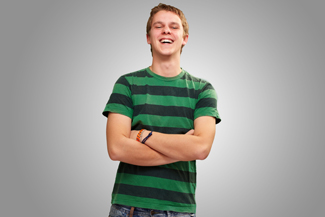 Even if you have never undertaken orthodontic treatment before, as an adult, there are many different kinds of aligners you may be suited for, which are discreet, effective and offer an accelerated treatment; our team will only offer the traditional metal aligners in more complex cases. Huzzah!
But, before you decide to book your visit to our team, you may be wondering how many different kinds of aligners we can offer you at the Liverpool Smile Studio and how they differ from each other. In this article, we will be focusing on the Inman Aligner, to help you learn a bit more about this option.
At the Liverpool Smile Studio, our team is able to offer many of our adult patients either clear or invisible braces in Liverpool, which offer discretion, effective treatment and an accelerated treatment time. We can choose the most suitable aligner for your individual clinical needs and will ensure that you are fully informed about each stage of the treatment process.
So, what are some of the questions our former patients have asked us about our Inman Aligner braces in Liverpool? Read on to find out!
How long do they take to work?
The length of time that you will need to wear your Inman Aligner braces in Liverpool will depend on many factors. Firstly, our team will assess the severity of your misalignment and, using computer software, will be able to accurately predict how long you will need to wear them for. On average, treatment usually takes between 6-18 weeks to complete.
Are they uncomfortable?
As each aligner is custom-fitted to slot over your teeth, the Inman Aligner is very comfortable.
Also, as it is made from a malleable and flexible plastic, there are no metal components that will rub against your inner cheeks; you can even sleep with them in!
Am I suited for treatment with this aligner?
Our certified Inman Aligner dentist at our studio will be able to assess your suitability for treatment with this aligner.
However, in cases of overcrowding, or if there are protrusions or gaps that you want to do away with, then it is likely that you will benefit from treatment with this aligner. Great stuff!
Will it make me talk funny?
As this aligner is removable, when you first put it in, there may be some initial speech issues to adapt to.
However, if you notice your speech is affected long-term, please contact our team to assess the fitting of your aligners.
Do I have to wear it all day?
While our team will give you a unique prescription to follow to see the best results from this aligner, it is likely that you will be required to wear the Inman Aligner for 22-24 hours per day, removing it for eating, drinking and brushing your teeth. It will be worth it!