Our work often leads to the use of braces Liverpool to straighten and realign a patient's teeth for both their function and aesthetics. But which type of orthodontic tool is best and how and when should we use them?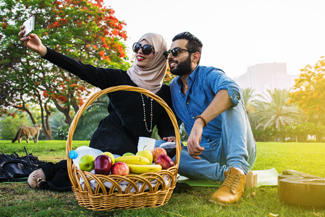 We carry out many minor orthodontic treatments, but Liverpool Smile Studio is not a specialised orthodontist and in the event that you have a particularly complicated condition that requires advanced treatment, we are happy to refer you on to some of our trusted colleagues who are orthodontic specialists.
So when using braces Liverpool we do not go as far as headgear or advanced palate expansion. For almost all our patients, an orthodontist is unnecessary and we can meet all the aspects of their treatment in the clinic. Straighter teeth is not just an aesthetic issue; there are both speaking impediments and issues with eating that are exacerbated by misaligned teeth; this can range from a subtle lisp to significant issues with biting and chewing food.
Types of orthodontics we use in the clinic
The traditional fixed orthodontic tool is the generic standard fitted option; they can be found almost everywhere and there is a good reason for this. They are efficient and resilient with more than 100 years of use in clinics, and countless people owe their smiles to a bit of rearranging using traditional sturdy and reliable braces Liverpool.
They are fitted by brackets being glued to the front surface of each of the teeth. The brackets have an arch wire joining them together and by altering the position of the brackets on the arch wire, tension is created. That stored tension slowly pushes on the teeth over time. You would need to attend the clinic regularly whilst wearing this appliance to have it adjusted; exactly how long you would be wearing it for and how many adjustments you would have to have depends on your particular case and how your teeth respond to treatment.
Dental aligners
Dental aligners are in no way a typical orthodontic appliance, but they are used for the same purpose; to move teeth. They are clear plastic trays which are worn over the teeth, they feel very snug and push on some teeth more than others. This is their method of action and how they work to slowly move teeth over time. This movement makes the aligner feel looser and when your aligner becomes loose or feels wobbly, you move on to the next aligner in the series. In many ways, each aligner is like the gap between the adjustments on a brace, with each of those adjustments predetermined into the shape and fit of each aligner.
Therefore, aligners can be used with less visits to the clinic, but we would still like to see you at the end of your treatment, in order to carry out the full assessment on how effective it has been. You'll also be able to contact us at any point you wish and come in for a check-up if you have any concerns.
If you have any queries about dental alignment feel free to get in contact with us either by email or over the phone.