At Liverpool Smile Studio our friendly experienced dentist Liverpool delivers outstanding dental care that caters to a wide range of dental needs, from optimal mouth function that includes eating and speaking capabilities to a healthy pleasing smile that will last for a lifetime.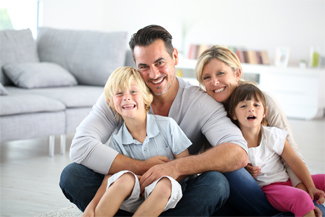 As in other medical fields where there are specific practitioners that carry out certain treatments and procedures in a variety of areas, so too in dentistry you can get different fields of dental practice; orthodontics (correcting teeth and bite problems), prosthodontics (teeth and bone issues) and periodontics (mouth rehabilitation) among others. It is quite natural for a patient to be confused when deciding on which dental practitioner to consult.
At our efficient dental clinic, our exceptional dentist Liverpool can perform a multitude of preventive, general, emergency and cosmetic dental treatments and procedures to ensure patients get the oral care that they need. What are some of the services we perform? Take a look below.
What services do patients look for in a general dentist Liverpool?
Regular check-ups and professional teeth cleaning
One of the most fundamental steps in protecting dental health is to have routine oral assessments that allow a private dentist to identify red flags that indicate the possibility of dental problems down the line. If necessary, our dentist will advise on a preventive path to take, often starting with a professional deep cleaning of the teeth to get rid of enamel destroying plaque and tartar accumulation.
Patients will find that these check-ups conducted on a regular basis will serve them in numerous ways. Firstly, regular check-up appointments ensure that there are no problems to cause discomfort and pain. Secondly, identifying potential problems at the earliest possible opportunity is a sure-fire way to treat dental problems effectively. When left untreated due to patients skipping out on their dental visits, poor oral health issues can escalate into complex problems that may require multiple different treatments to sort out.
Get emergency dental care
An emergency dentist is the best practitioner to treat all manner of dental emergencies, as they have the exact skills and experience needed to deal with these types of situations. They know how to find the source of dental discomfort and pain quickly, and how to save a patient's natural tooth that has fallen out so that it can be reinserted and be fully functioning again.
Cosmetic dental treatments
Looking after one's dental appearance has become a top priority in a society where so much depends on the look of a warm winning smile. Our cosmetic dentist is well-skilled in all popular cosmetic dentistry procedures from effective professional teeth whitening to improving teeth alignment aesthetics with invisible braces. It is also quite common these days to request other aesthetically focused procedures at your local dental clinic such as lip fillers.
Whether you are looking for high quality preventive care, emergency dental care when your oral health depends on it, or, incomparable results from excellent cosmetic dentistry, make sure you choose our dentists at Liverpool Smile Studio. At our dental clinic, our patients turn into members of the family.