If you are lucky enough to live in or near Liverpool, dentist-related dilemmas should never be an issue. Located on Hayman's Green in West Derby, the Liverpool Smile Studio is the solution to all of your dental worries.
Send us your smile!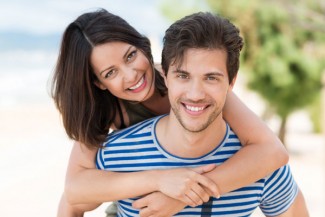 Seeing your dentist in Liverpool has never been easier. Patients can contact us by phone or email to discuss their needs or to book a check-up, appointment or consultation for cosmetic treatments, but did you know you can also "send us your smile?"
For those too busy or too nervous to visit, you can send us a picture from your phone or digital camera. All you need to do is send us a picture of your teeth, along with the reasons your smile is getting you down. This can be done on the "Send us your smile" page of our website:
https://www.liverpoolsmilestudio.co.uk/share-your-smile.html
Once you have uploaded your photograph, you can let us know your worries and your desired outcome for your teeth and your smile. One of our highly skilled dental team will then respond with information that directly relates to you and your query, meaning that you can get a personalised service and professional opinion without ever having to leave your house. The wonders of technology!
What happens next?
Our team will recommend you a course of action or may even suggest booking an appointment with one of our dentists. Liverpool Smile Studio is dedicated to providing you with the smile you have always wanted! Many people wait for years before having the courage to visit the dentist and ask for the smile they have dreamed of. At the Liverpool Smile Studio we want to get to know your issue and we will not recommend any course of action without fully understanding the outcome you want and any problems that you have. We carry out a thorough examination as part of our consultation process, meaning that whatever your problem or ambition we will suggest a solution or range of solutions personally tailored to suit you and your lifestyle.
Never worry about finding a dentist in Liverpool again. Contact us today!