An orthodontist is a dental professional who specialises in the alignment of teeth, and in the bite (the way that the jaws meet together). At Liverpool Smile Studio we offer a number of discreet orthodontic treatments that enable us to straighten your teeth without a glint of metal in sight.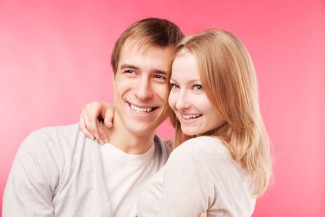 Many adult patients are put off seeking the services of an orthodontist, because they wrongly believe that metal braces are the only option. There have been massive advances in the field of orthodontics in recent years, as more and more adults are looking for subtle treatment. Discreet orthodontics involves the use of either fixed appliances (braces) or removable appliances (aligners) to subtly improve the positioning and alignment of your teeth.
At our Liverpool dental practice, our specialist orthodontist is Dr Jeanine McGinty. She offers a wide range of treatment options for patients of all ages.
One thing that it is important to remember is that is never too late to straighten your teeth. As well as the obvious aesthetic benefits to be gained from visiting an orthodontist, there are also numerous other benefits, for both your dental and general health.
First, it is easier to clean properly aligned teeth. Crooked, crowded, and badly aligned teeth have tricky-to-reach gaps where plaque bacteria can accumulate, increasing your risk of dental decay and gum disease. As several studies have shown a link between gum disease and conditions including strokes, heart disease, and diabetes, improving your gum health can be very beneficial. Orthodontic treatments remove these gaps and make the teeth easier to clean.
Secondly, if you have teeth that protrude they are at greater risk of damage through accident and injury. The Inman Aligner is a single-use removable appliance that we use at our Liverpool clinic tocorrect protruding teeth and adult relapse quickly and discreetly.
These are just a couple of the health benefits gained from teeth straightening treatment. Among the options available from our Liverpool orthodontist are:
Six Month Smiles
Tooth-coloured cosmetic braces designed for rapid correction of the front teeth.
Invisalign
A series of clear, removable aligners, which treat a number of orthodontic issues.