Cosmetic braces are rapidly growing in popularity with men and women across the UK. Liverpool Smile Studio offers a number of discreet appliances designed to straighten your teeth without the world having to know that you are undergoing treatment. Straightening your teeth at any age can be beneficial to your dental and general health, not to mention your self-esteem and confidence.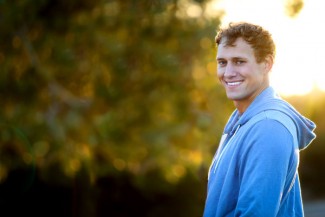 At our Liverpool dental studio we have an in-house orthodontist, who will work closely with you to find the perfect teeth straightening option, whether you require minor aesthetic correction or more intensive intervention to improve the position of your bite (the way that your jaws meet each other). We welcome patients of all ages for consultations to discover how braces or aligners could help to improve your smile.
Cosmetic braces and aligners in Liverpool
When you come into our Liverpool dental clinic for an orthodontic consultation, your orthodontist will perform a clinical examination, and will then talk you through the pros and cons of all the suitable treatments.
Each system used by Liverpool Smile Studio is best suited to different clinical situations. Wherever possible, we believe dental treatment should fit comfortably around your day-to-day life, so lifestyle factors will also be taken into account.
Among the braces and aligners available from our Liverpool dental studio are:
Six Month Smiles
Perhaps the best known of the cosmetic brace systems, Six Month Smiles comprise tooth-coloured wires and clear brackets. They work in the same way as traditional braces – exerting gentle pressure to move your teeth – but as well as being much more discreet, also act much more quickly, because they focus on the six teeth in your smile line.
FastBraces
FastBraces are more comfortable and quicker-acting than traditional metal braces, and can be used for more extensive orthodontic correction than cosmetic braces. They comprise clear and tooth-coloured parts, and have a unique design that moves tooth roots and crowns together.
Invisalign
This popular system of clear, removable aligners can treat a range of issues. Dental hygiene is a breeze during treatment because you can pop them out for cleaning.