A dentist can use veneers to create a beautiful, natural-looking smile makeover in just a couple of appointments. If you are interested in finding out more about how these minimally-invasive tooth restorations can give you a smile you'll want to show off, come into Liverpool Smile Studio for a consultation with cosmetic dentist Dr James Bennett.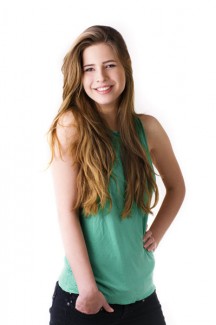 Veneers are very thin porcelain shells that are individually crafted to fit your teeth perfectly. They are used on the front teeth and can be used on both the top and bottom jaw. They are one of the most popular cosmetic dental treatments at our Liverpool practice, being as they are both beautiful and natural-looking.
Your dentist can use a single veneer to improve the appearance of a permanently stained or discoloured teeth, where teeth whitening is not a viable treatment option. Many people opt to have a full set of veneers to create a smile makeover.
Unlike some other tooth restorations, such as crowns, minimal preparation is required of your teeth before veneers are fitted. This means that healthy tooth structure is preserved.
When you come into our Liverpool practice for a cosmetic dentistry consultation, your cosmetic dentist will perform a thorough dental health check as well as checking that veneers are the best treatment to suit your needs. Veneer treatment should only be carried out on a healthy mouth, so if any health issues are spotted we will treat these first.
In preparation for placing your veneers, your dentist will remove a very thin layer of enamel from the surface of your teeth. This helps with the bonding process, creating a rougher base for your veneers to be attached to.
Each veneer will be made to the exact same thickness as the amount of enamel removed, to ensure an entirely natural appearance. The only exception is if a veneer is being used to cover a chipped tooth; in that case, it will be made thicker in the chipped area.
You will be called back to our Liverpool practice when your veneers are ready. With regular dentist visits and good oral hygiene, they can last for ten years.